---
Home | Personnel | Research | ODC | Spotlight | Affiliates | Outreach | News | Links
---
MB 10
MB10 is a collaborative effort to understand the physical, chemical, and biological workings of Monterey Bay, and understand what produces massive red tides during the months of September and October. Novel sensors and new techniques are used to investigate the conditions that lead to a bloom event.
UCSC senior Ecology and Environmental Biology major Mairi Wood wrote a story about how First Flush events in 2009 and 2010 impacted the ecology of the bay. Read her story here.
In addition to in situ instruments deployed from the R/V John Martin, sensors are also mounted on a plane that flies a grid over the bay. Photos of the plane and its flight path are below.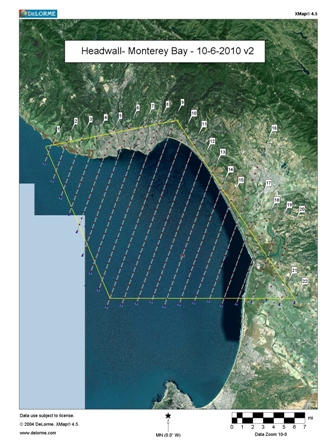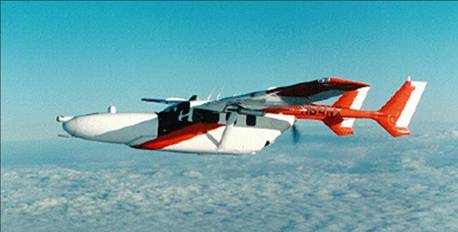 University of California Santa Cruz
Ocean Sciences Department
Santa Cruz CA 95064